Veterinarians
Justin S. Jornigan, DVM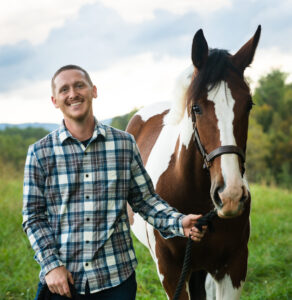 Dr. Jornigan is originally from McDowell County and grew up in the Dysartsville community. His interest in veterinary medicine started as a youth raising chickens, pigs, goats, and spending countless hours with his two horses. He spent many summers through school working with his mentor, Dr. Jeffrey Schutz, the founder of Foothills Mobile Veterinary Service. Throughout college, Dr. Jornigan worked on various farms and traveled the world working with different veterinary practices and the US Department of Agriculture.  In 2013, he became the sole owner of the practice.  With the opening of a new facility in 2020, the practice was renamed Foothills Large Animal Hospital.
Dr. Jornigan's professional interests include reproduction, equine podiatry, ophthalmology, equine dentistry, nutrition, and teaching.
Dr. Jornigan and his wife, Megan are both active members at First Baptist Church Marion. He has an interest in mission work and has served with Christian Veterinary Missions in the Navajo Nation, and with his church in Belize. They share their home with their dog, Tuck, and two cats – Punk and Asher. Out at the barn, they have 4 horses and two wonderful barn cats – Flori and Fen. When he is not seeing patients, he enjoys horseback riding, hiking, scuba diving, playing piano, and working on his endless projects around the farm.
Bachelor of Science – Animal Science
Doctorate of Veterinary Medicine
North Carolina State University
Raleigh, NC
Membership:
> American Veterinary Medical Association
> North Carolina Veterinary Medical Association
> American Association of Equine Practitioners
Emily J. Barton, DVM, CVMMP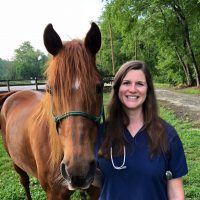 Dr. Barton is from Fayetteville, Georgia, but she grew up spending her summers riding horses at Taproots Farm in Old Fort, North Carolina. She got her first horse, Flirt, when she was sixteen years old and still enjoys riding him. She went to Berry College in Rome, Georgia for her Bachelor of Science in Animal Science with a Chemistry and Dance Minor. While at Berry, she worked at the Berry College Dairy as a milker and shift leader as well as a research assistant. She was the Animal Science Representative for Berry College's LifeReady Campaign. She graduated Summa Cum Laude.
Emily has interned and worked in multiple small animal and large animal clinics throughout college and veterinary school. She graduated cum laude from the University of Georgia's College of Veterinary Medicine and received awards in Large Animal Medicine and Surgery and Clinical Pathology. While at UGA she was the treasurer of the student chapter of the American Association of Equine Practitioners. She was an active member of Grace Athens and worked with Chosen for Life Ministries while in Athens. She joined the Foothills team in 2019.
Bachelor of Science – Animal Science
Dance and Chemistry Minor
Berry College, Rome, GA
Doctorate of Veterinary Medicine
The University of Georgia
Athens, GA
Certified Veterinary Medical Manipulation Practitioner
Integrative Veterinary Medical Institute
Reddick, FL
Membership:
> American Veterinary Medical Association
> American Association of Equine Practitioners
Support Staff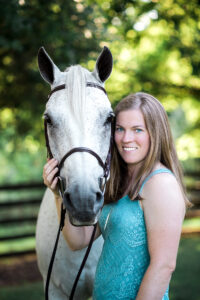 Megan M. Jornigan, BS, MS
Megan serves as a practice manager and veterinary assistant. She grew up in Raleigh, NC and was heavily involved in showing hunter/jumper with 4-H and in other local shows.   Megan enjoys training for obstacle course races, photography, spending time with her horses, and working with youth at church and with local 4-H clubs.
Bachelor of Science – Animal Science
North Carolina State University
Raleigh, NC
Master of Science – Animal Science (Reproductive Physiology)
University of Tennessee
Katie D. Davis, BS, LVT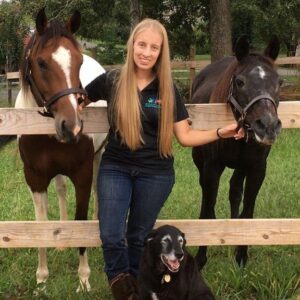 Katie serves as a veterinary technician on our team.  Katie grew up in Marion, NC where her interest in horses started at a young age. She has shown at local McDowell horse shows and worked on a breeding farm during her time as a student at NC State University. In her spare time she enjoys spending time at the barn with her horses, going on trail rides, or reading a book while curled up with her dog.
Bachelor of Science – Zoology
North Carolina State University
Raleigh, NC
Associate in Applied Science – Veterinary Medical Technology
Asheville-Buncombe Technical Community College
Asheville, NC
Makayla D. Campbell, CNA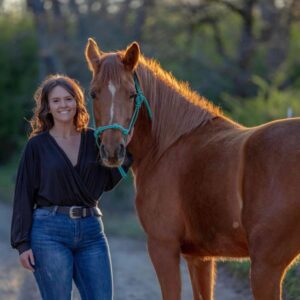 Makayla is a Veterinary Assistant and also spends some time in the office to coordinate scheduling.  Makayla was born in Nebo, NC and has always had a love for animals. She grew up raising chickens and goats with her grandfather. Makayla decided to pursue her love for people and studied to become a CNA/Medication Aid and worked in geriatrics for many years until having her daughter in April 2020. Makayla is in school to complete her credentials to become a Registered Veterinary Technician. She enjoys hiking the mountains, singing, and playing with her dogs.
Shelby Unks, BS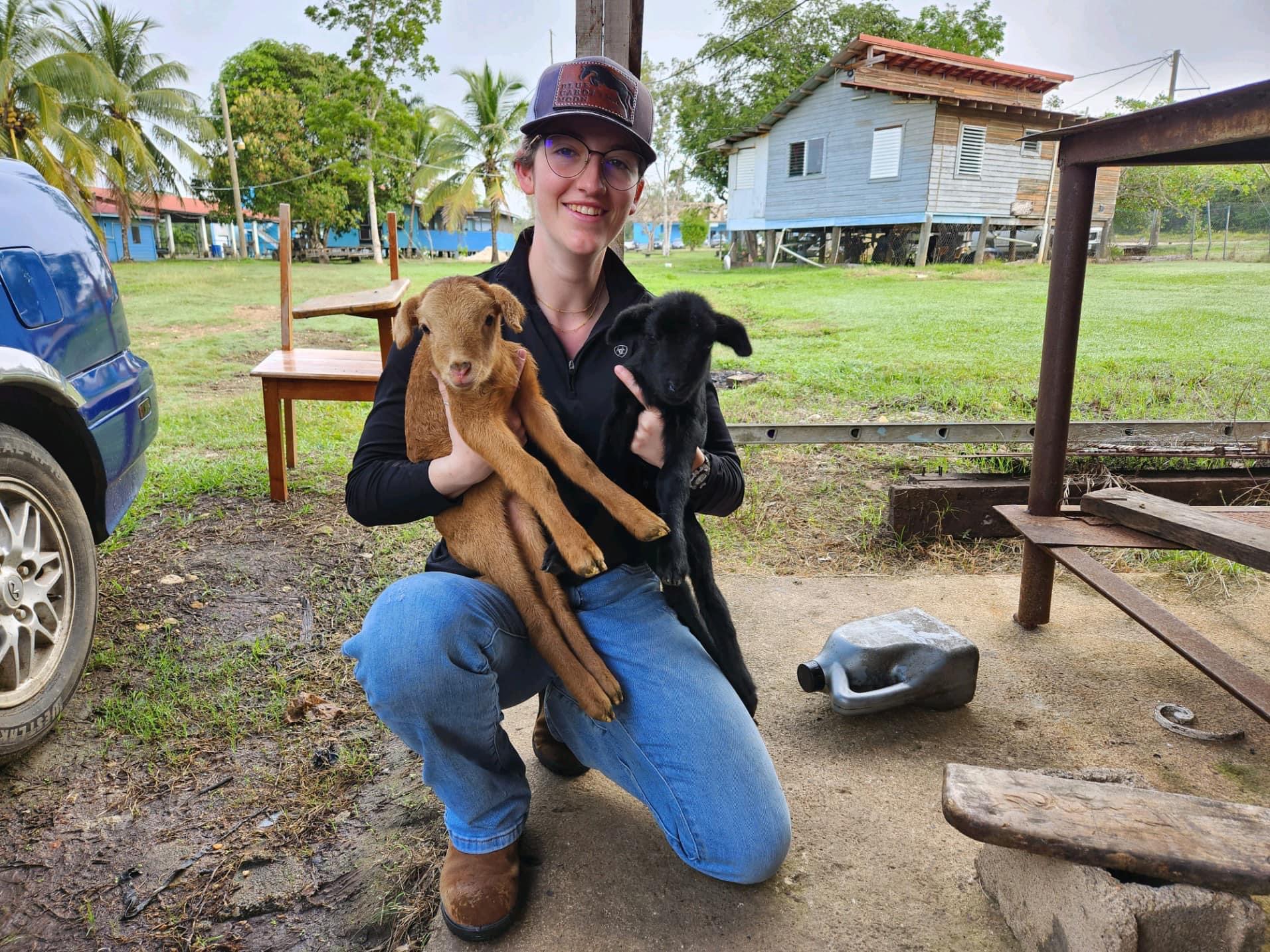 Shelby is a veterinary assistant. Complete bio coming soon.